Peregrination: An Artist's Year of Meandering
I am looking forward to my show at Meyer Gallery opening this December 15. The theme is one of discovery and it's only just begun.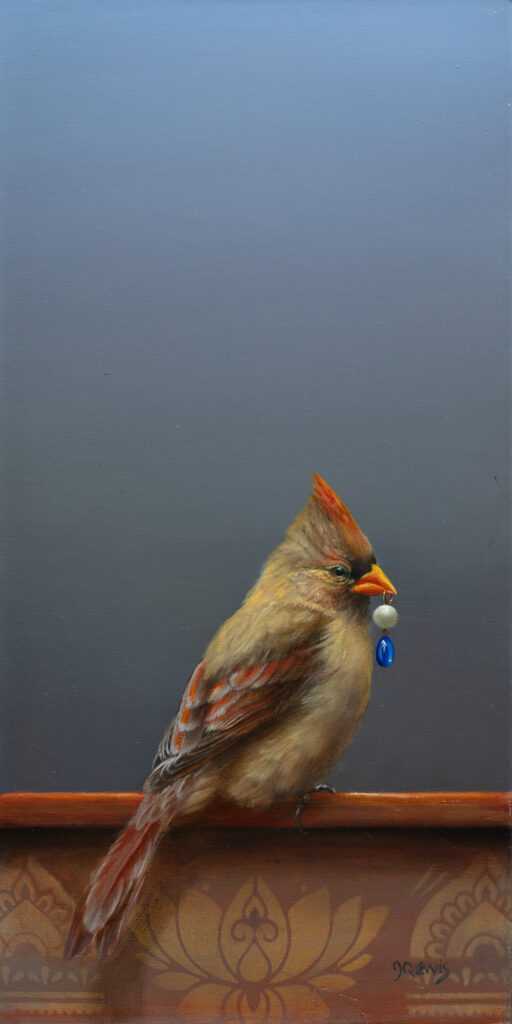 "PEREGRINATION: An Artist's Year of Meandering" is an exploration, the start of a journey without set timelines or specific goals, where new perspectives are creating a rich tapestry of experience I am weaving into my art.
This has been a year of slowing down, accepting things, and no longer forcing myself forward when it feels like I'm swimming against the headwaters; of traveling through unfamiliar territories both in nature and my creative process; of seeing my art with new eyes.
Part of this experience took me to the Tetons and Yellowstone, gathering new reference material. It also brought me to colored pencil classes, where I practiced drawing techniques that are wending their way into my pieces. I am also experimenting with abstraction and colors, rediscovering how colors work with one another and reconnecting with my love of the color blue.
My growth during this time feels organic, like the strong yet delicate tendrils of morning glories inching their way through the garden. Morning glories represent the beauty of transience and our daily motions in the cycle of life. Their dance with daylight, of opening fully during the day and swirling closed at night throughout their life, from spring through to fall's first frost, emphasizes impermanence.
Featuring birds and pearls in my pieces continues in this journey. The pearl, often seen as a symbol of wisdom and purity, also represents a gift of remembrance for what has passed. It serves as a reminder to cherish and appreciate the transient moments and memories that we encounter in life. The birds offer us a face to gaze into, a spirit of connection to nature and our relationship to it.
My daily meditations and quiet walks on the hill by my house have brought to the fore my lifelong relationship with the color blue, in particular with its many variations in the sky. I am in awe of the sky and its many unique colors as it passes through the day. It's a beautiful palette to explore and you'll see it in my work.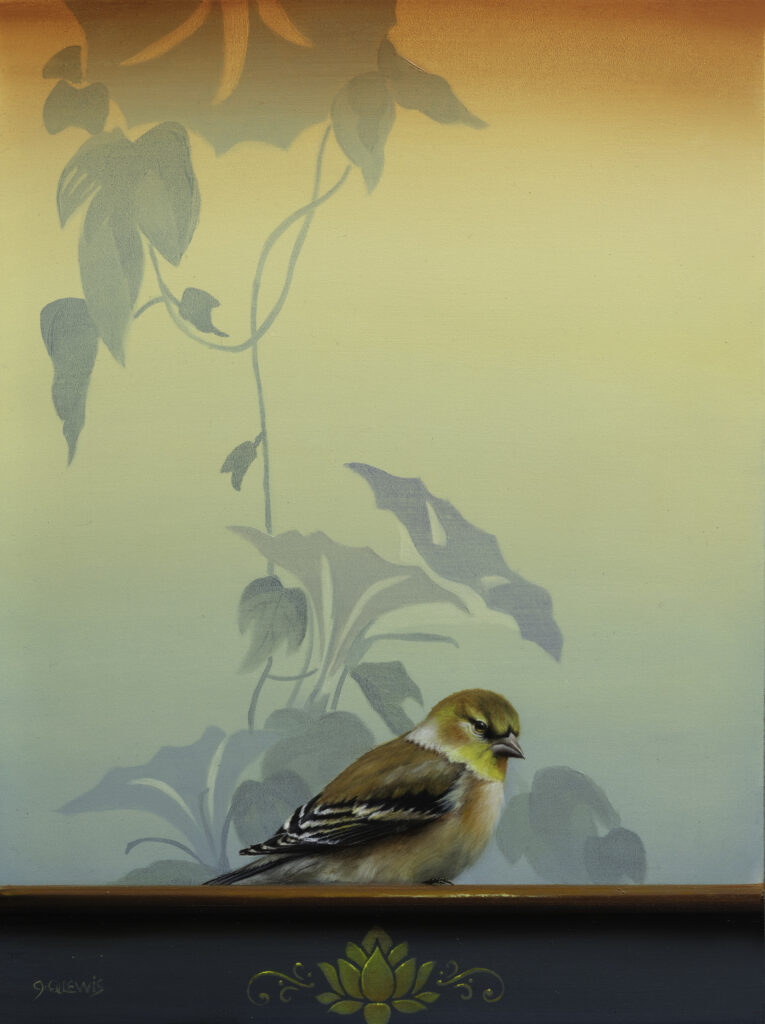 I am washing out the backgrounds, pushing them farther back, but not necessarily into shadows. They're more muted, just a hint of what it is or could be. The dusky blue glazing over them enhances the sense of being in a transitional phase—or a time in between. It creates a hazy or blurred image, emphasizing the uncertainty and mystery of life.
This suggests that we can never fully see or comprehend what lies ahead for us. Life's possibilities and outcomes remain somewhat elusive and unclear, existing in the background of our consciousness.
It reinforces the notion that life is a constant journey of discovering and navigating the unknown.
I want to see where this meandering journey will take me and my perceptions. We'll see what future shows will hold. This one show won't hold it all. This is just the beginning.
The exhibition opens at Meyer Gallery in Santa Fe, NM, on December 15. Images of the pieces that are available will be posted here on the gallery's website as the work arrives. If you'd like to be informed of the new arrivals, please contact a gallery representative at (505) 983-1434 to be put on our collectors email list.