"We think that the point is to pass the test or to overcome the problem, but the truth is that things don't really get solved. They come together and they fall apart." - Pema Chödrön
This has been quite the month as I am sure you will all agree. After coming out of the shock of being in the midst of a pandemic, which is something I never thought I would experience in my lifetime, I attempted to keep my life as normal as possible. In doing this I found my anxiety attacks were at a minimum. I sat with the anxiety and realized it was rising because of my concern for my children, family, friends, and my community-at-large. Once I realized I had no control over the situation my anxiety went away along with the constant need to read the news. My meditation practice has been a source of calm. The idea of impermanence truly came into play in my daily life. I found staying in touch with everyone has been invaluable for me. It's akin to doing a roll call to ensure everyone is hanging in there and to see if I can be of assistance to anyone. It has been heartwarming to see our community reaching out to others and extolling the virtues of kindness and compassion. I thank you all for this.
It's been an odd idea to realize that my actual day-to-day life has not changed much. I arise early in the morning and have my coffee. I get my emails answered and send out texts to my children, family, and friends. Meditation is next. It's been helpful to do Tonglen at this juncture as so many are struggling. Tonglen meditation is where you send your happiness to all sentient beings and take in their suffering. When you breathe in painful emotions, you breathe out and dissolve them.
I then head into the studio and get to work. Late afternoons or early evening I am fortunate to walk into nature even if it is just the hill behind our neighborhood with its views of our valley and mountains. The hawks are above and many a finch or titmouse will be flitting about the hillside and oak trees. I am indeed blessed to have all I have in this life. I thank all of you for being in my life. You all have reached out to me and my family during difficult times and this is no exception.
Where do you even begin to thank our community for continuing to work with such dedication and concern for our wellbeing? Our medical personnel, the staff at the hospitals–from the doctors, nurses, technicians down to the cafeteria staff, pharmacists and all those who keep a hospital in working order. Where? We then have our farmers, truckers, and grocers keeping us in food and supplies. The list is endless of how we are so interconnected for our survival. I thank each and everyone of you for your tireless efforts. Just contemplating on the reverberations of this virus is overwhelming. It affects us all in this global world.
I wish to also express thanks to my galleries and patrons who continue to support the arts. I am in good company, to be sure, as we all weather this current situation. Your dedication and love of our creative endeavors gives us meaning. As artists we need to create and give with our art. It is our life in so many ways. Art is our form of communication and is as integral to us as is breathing.
At the start of self-isolation, back at the start of March, I pulled out a painting I had started when my daughter was learning to paint with oils. The painting prompt for the exercise at the time was to paint a still life with toilet paper in it. I never finished mine, but I also never got rid of the canvas. Here it is with some fresh swipes of paint, though it's still a work in progress. I was thinking of the title: "One Per Customer."
Now on to what's been keeping me sane and inspired:
ART
My travel plans were canceled. I was set to go to Minnesota where I planned on visiting my dear friend and accomplished artist Wendy Brockman. I was disappointed not to get to visit her. I was looking forward to seeing her and also going to the museums and galleries in St. Paul. So I took a tour of her website instead. The detail in her work and the use of vellum as a painting surface is astonishing. They are delicate renderings of nature. I am particularly drawn to her nests and shore pieces. I have one of her pieces in my "collection of masters." Wendy shared these two images, below, of her favorite nests. Both are watercolor on calfskin vellum. Visit her website here:
www.wendybrockman.com
.
---
MUSIC
"Missing Home" by Flora Cash
This song and it lyrics remind me of the insight meditation that I have been adding to my practice. It is reminiscent of my path through life. It has not always been an easy one. From the hardships, I have learned so many invaluable insights into myself and of the subjects I choose to paint. Wherever I go or whatever I experience I take my heart with me. My heart and my mind. They are inseparable so it matters not where I am. This song seems particularly relevant now given this self isolation we are doing in order to keep ourselves and others safe. The single line "What does it take to be satisfied" rings particularly true at this moment.
Listen to the song here.
---
PLAYS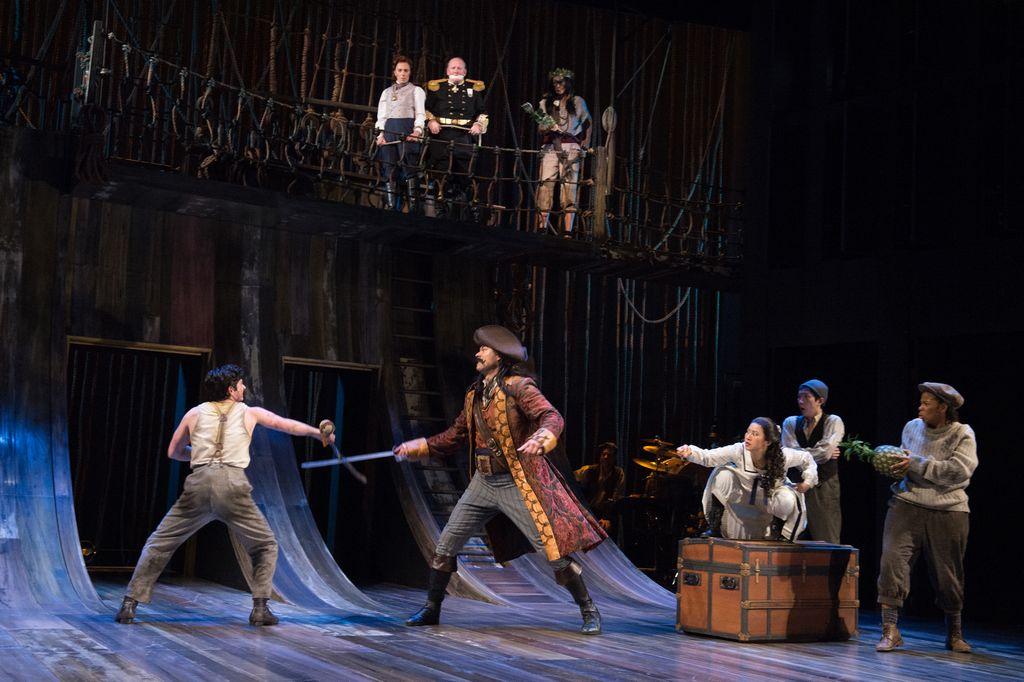 I was very fortunate to be able to see two plays at Oregon Shakespeare Festival before they had to close due to the Covid-19 virus. I saw
The Copper Children
and
Peter and the Starcatcher
premieres. I attended two talks at SOU concerning the play
The Copper Children
. These talks were led by the incomparable actors Rex Young and Miriam Laub. They do an excellent job interviewing the playwrights, directors and actors. I thoroughly enjoyed these talks and the insights into the play. It appears OSF may be able to open in the fall and I plan to see more of their shows. If you're a fan of theater,
follow OSF on social media
and stay in the know.
To get my theater fix, I am listening to plays on a podcast: Ashland New Plays Festival's Play4Keeps Podcast. My daughter works for ANPF and so I get to hear all about the plays and playwrights. I recommend
Artichoke Hearts
,
Donna Orbits the Moon
, and
Mrs. Harrison
. Listen here:
play4keeps.org/on-air/
---
LISTENING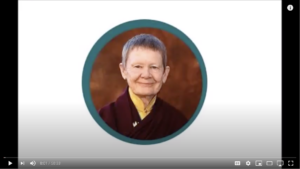 I have not been reading books but have found listening to Pema Chödrön and Tara Brach very helpful while painting in the studio. I did not realize the humor in which Pema Chödrön gives her teachings. Such a delightful Buddhist monk. What a gift to us to have her insights and manner of delivering them. I've been listening to her on
YouTube
and to Tara Brach on
Spotify
.