A Look Through: New Works at Meyer Gallery
December 13, 2019 @ 5:00 pm - 7:00 pm
"For Lewis, the delicate beauty of songbirds serves as a messenger for aspects of life that hold deep meaning: reverence for nature, a sense of mystery and curiosity, a love of whimsy, gratitude for stillness and peace, and… hope." – Western Art & Architecture
I'm so looking forward to my yearly sojourn to Meyer Gallery and to see "my boys" – who always do an amazing job. They don't let me in the gallery until the show is hung on Friday, to surprise me with red dots and the beautiful job they always do with hanging the paintings. The gallery is so welcoming this time of year with the holidays. Everyone is exuberant and I can't wait to close out 2019 with them and you. See you at the opening reception!
This show explores another personal journey of insights and meditations. The subject matter delves into the concept of awareness. They're trying to find the key – the answers – and being okay with what is. Of seeing what treasures there exist inside of us and reminding us to be grateful for what we have. The locks and keys represent all that we have; that we just need to open them. And it's about how to do that.
Click here to view the exhibition catalog: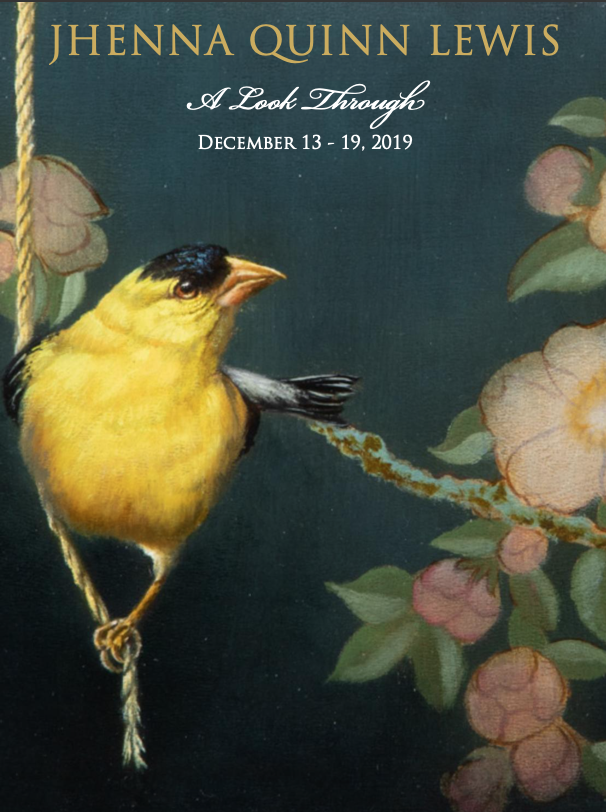 To learn more about my thoughts surrounding this show, read the artist spotlight on me in Western Art & Architecture magazine.
You can view all the pieces in the show at Meyer Gallery's website.