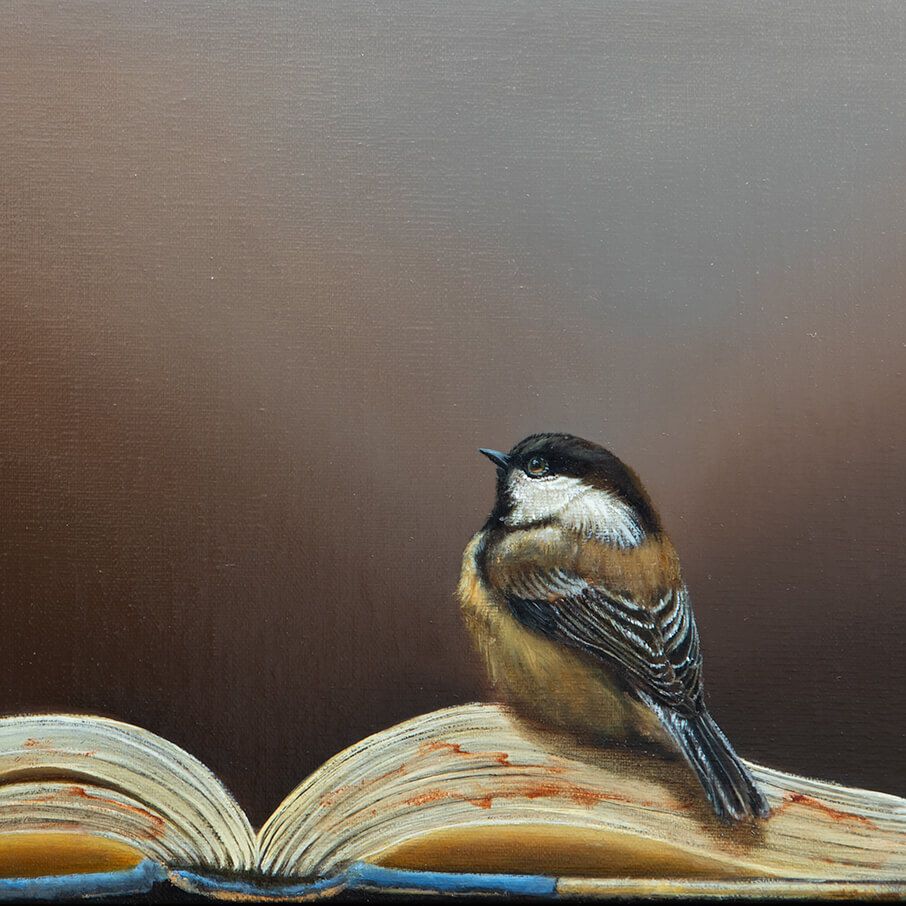 July 6 @ 10:00 am - July 18 @ 5:00 pm
Avian Gatherings is a collection of compositions where the main focus may appear to be the delightful birds, but much more is stated within these pieces beyond the ornithological creatures' contemplative forms. It is the space around them that is key. It is our environment that supports us, gives us room to breathe, or locks us in. The use of space is integral in my work. The shadowy backgrounds center and calm the viewer, removing distractions. The negative space allows your gaze to relax and find its way through the piece, much like a goldfinch looking for seeds among tall grasses. It is the flow around the subject that draws you in, that allows you to sense what's important. Lao Tzu talked about this profound and difficult truth:
"Thirty spokes meet in the hub.
Where the wheel isn't
Is where it's useful.
Hollowed out, clay makes a pot.
Where the pot's not
Is where it's useful.
Cut doors and windows to make a room.
Where the room isn't,
there's room for you."